The Velosolutions Pump Track in Cambridge offers a 196m long track and a 222m jump track joined by a bowl in the middle of the two tracks. It is located next door to the public swimming pools and a skateboard park. It's a great place for the entire family to enjoy and play on, and with a footprint of over 2300m2, the track is the largest pump track in Oceania.
The Waipa District Council asked us to plant the area after the tracks had been finished. We were happy to do so. When our planners went there to survey the scene, they met some riders and got into conversation with them. The result was a plan which puts low-growing plants, mainly grasses, in the heart of the tracks so that riders have good visibility and can avoid accidents. Taller plants, largely camelias, have been planted around the outside.
Here are some photos of us at work: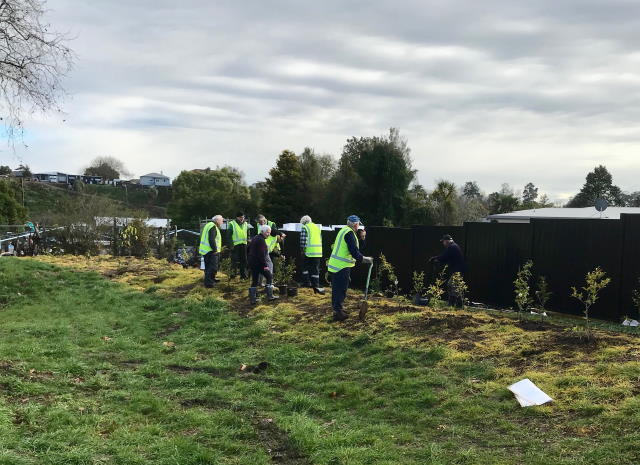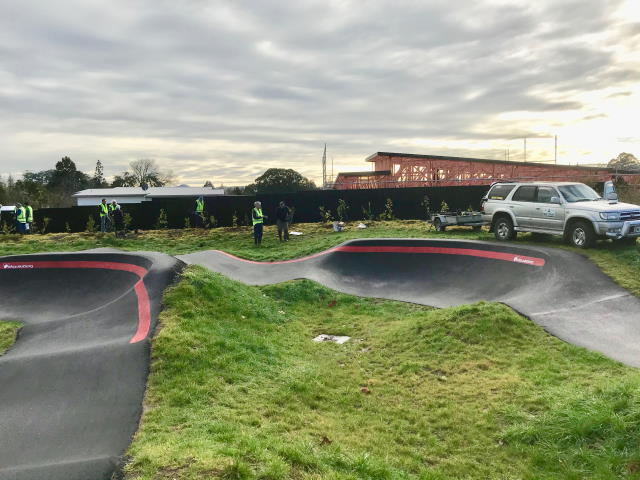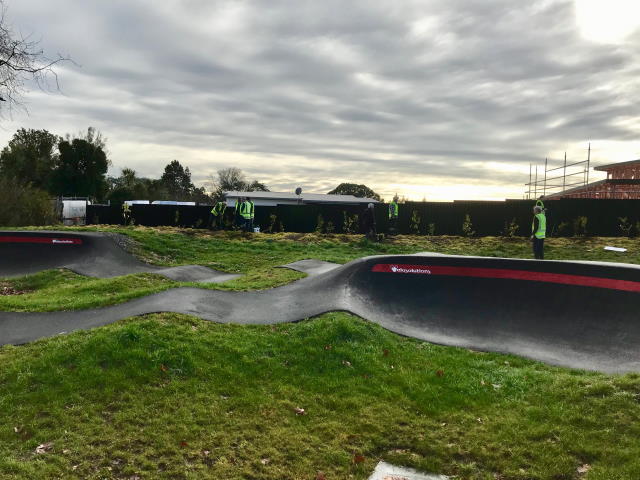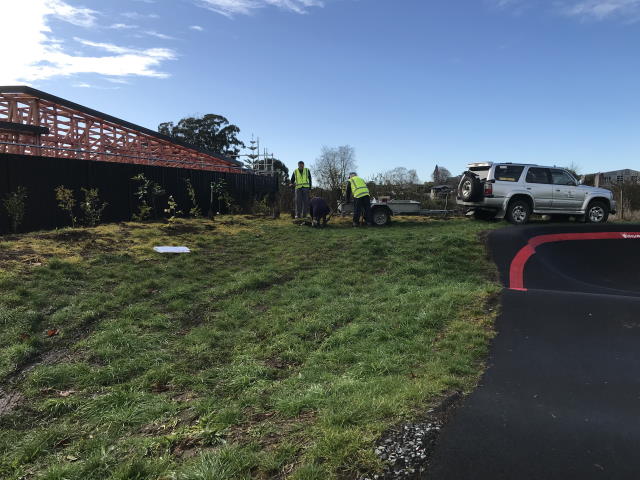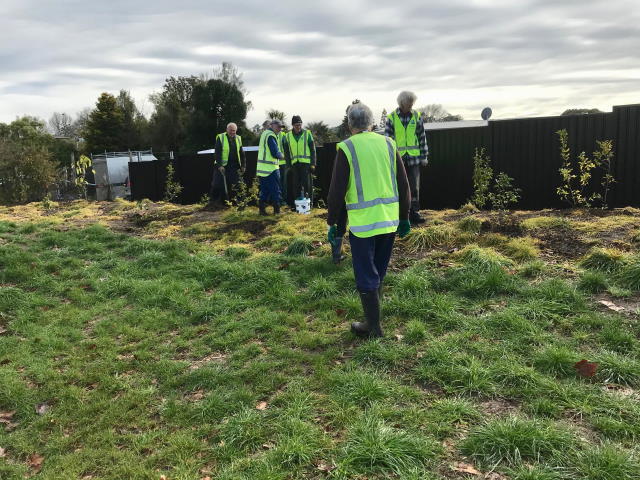 We planted this area a couple of years ago. We raised the question of maintenance at the time, and were assured it wouldn't be our problem. How many times have we heard this?
Comes February 2022 and we thought that we should do something about it. Like the rest of our plantings, the weeds have benefited from warmth, rain and carbon dioxide and have grown prolifically. We planted this bank pretty densely at the time. You wouldn't believe it now.
Before...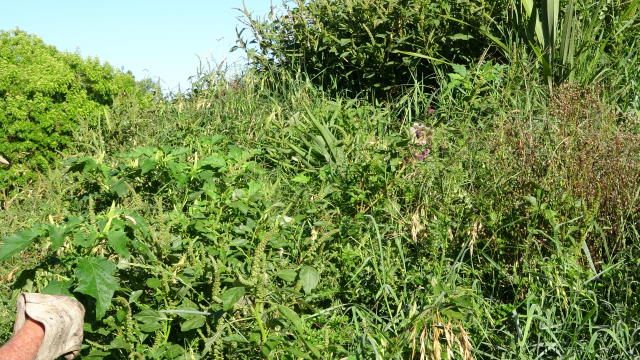 Before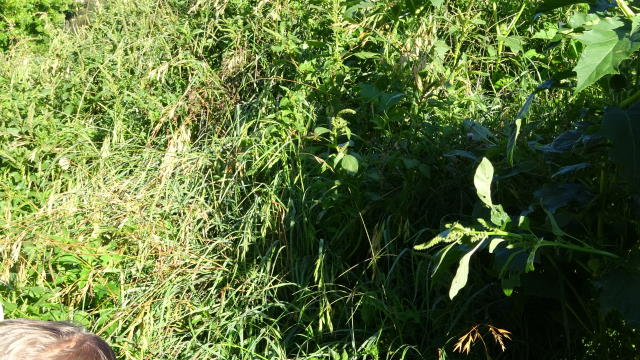 After...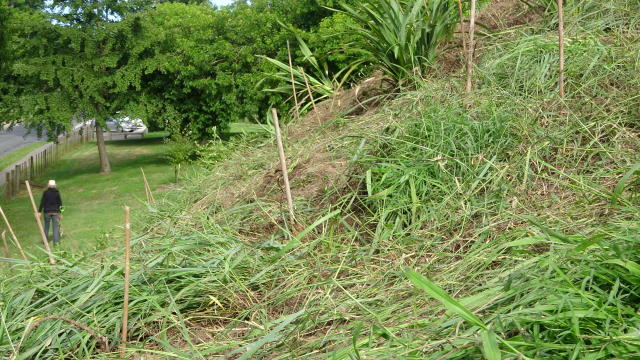 After....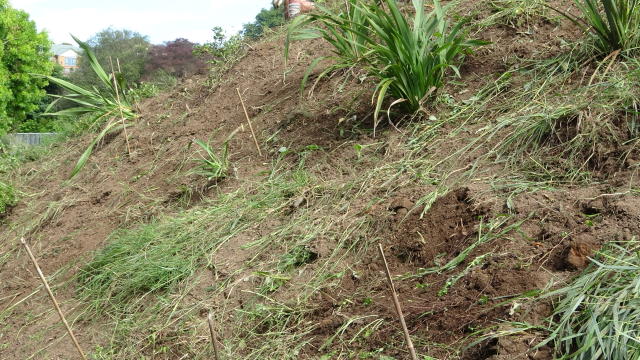 On top of the world.