Plant Pests
Wanted ! Dead, not alive.
Watch out for unwelcome weeds at your place this Spring. These plants (and others) have been identified as 'plant pests' in Environment Waikato's new Regional Pest Management Strategy. Every pest in the Region is in one of four categories based on its effects, distribution, density and control methods currently available. Four "nasties" below are "eradication pests" because they have limited distributions. Environment Waikato will fund and directly control these plants with the aim to completely clear them from the Region. The others are all well established in the Waikato, so they're in a containment category. The aim is to prevent these pests spreading to new areas and stop adverse effects they may cause. Land occupiers are required to control most 'containment pests' across their entire property, with some exceptions.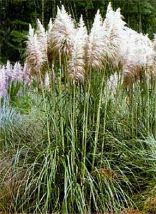 Common Pampus is erect, tall tussock-forming perennial grasses.
Pampas doesn't flower until summer.
Both pampas species very invasive, forming dense impenetrable stands.
Seeds reach distant open places quickly and can blanket areas with very rapid exclusive growth.
Pampas also suppresses regeneration of native bush.
Pampas often confused with native toetoe.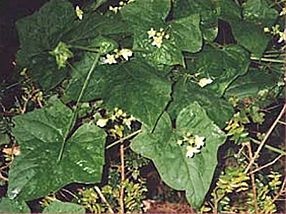 White Byrony is a perennial vine, can reach 6 m.
Leaves similar to cucumber plant.
Toxic to livestock and humans.
Potential to cause substantial environmental damage in New Zealand, similar to old man's beard.
Can smother small trees and shrubs, and exclude other species.
Dense growth may also impede recreational access.
Easily dispersed, difficult to kill due to its large persistent tuber.
Found at locations in the King Country, although not common in the Cambridge area. Environment Waikato does all the control work for these weeds and if anyone suspects they have these weeds, or they have seen them anywhere, please notify them on 0800 BIOSECURITY.(24673287489)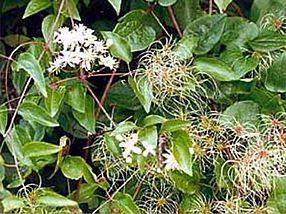 Old Mans Beard is a deciduous, woody climber, which may reach 25 m.
Don't confuse with native clematis, - natives have only three leaflets per leaf, old man's beard five.
Most damaging alien climber in New Zealand.
Particularly troublesome in secondary growth or damaged indigenous forests.
One plant can blanket up to 180m2.
lnfestations in the King Country and scattered sites in Waikato and Hauraki districts.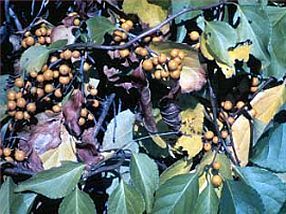 Climbing Spindleberry is a deciduous climber, can grow up to 12 m.
Mainly dispersed by birds, also spread by sending up suckers from roots.
Potential to invade habitats of native species by smothering or displacing them.
Distribution still limited and eradication possible.
Report suspected sightings. Not common in the Waikato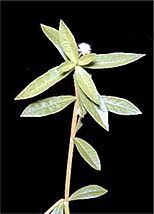 Alligator Weed is an aquatic plant that forms massive floating mats over still, slow moving water.
Pasture pest also.
Prolific growth restricts water flow, increases sedimentation and aggravates flooding.
Can block fishing and boating access, may affect whitebait breeding areas.
New sites have been found in the lower Waikato river and a new subdivision in Hamilton.Not common in the Cambridge area. Environment Waikato does all the control work for these weeds and if anyone suspects they have these weeds, or they have seen them anywhere, please notify them on 0800 BIOSECURITY.(24673287489)